What is the Difference Between Fedora, Redhat, and CentOS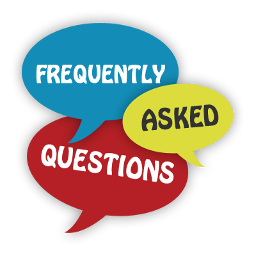 In this mini post, I'll discuss the differences between Fedora, Redhat, and CentOS Linux systems.
The three systems "Fedora, Redhat, and CentOS " are members of RPM Linux systems.
People are often confused by the relationship between Fedora, Redhat, and CentOS. Are they the same company? Is one another version of the other? Which one is more up to date? etc…
Here's a simple comparison between them. They go in order starting from the top
Fedora is the main project, and it's a communitity-based, free distro focused on quick releases of new features and functionality. There is a new release every 6 months.
Redhat is the corporate version based on the progress of that project, and it has slower releases, comes with support. It's free, but it's support isn't free.
CentOS is basically the community version of Redhat. So it's pretty much identical, but it is free and support comes from the community as opposed to Redhat itself.
The following image gives more details about the differences between them: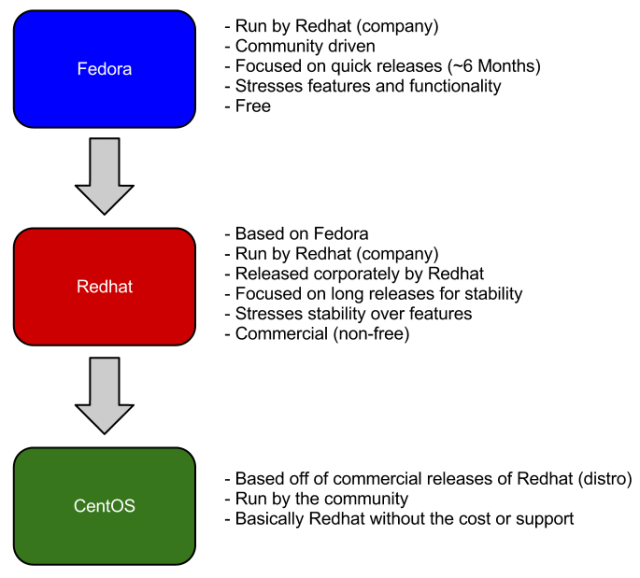 Personally, I'm using CentOS on all my production servers, and using Fedora on my laptop.
Hint:
1. Do not use fedora on  production systems.
I hope this article is good enough for you.
See you in other articles.

If You Appreciate What We Do Here On Mimastech, You Should Consider:
Support us via PayPal Donation
Subscribe to our email newsletters.
Tell other sysadmins / friends about Us - Share and Like our posts and services
We are thankful for your never ending support.