HTTP response status codes with a simple explanation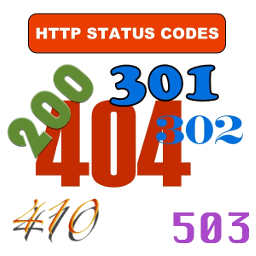 In this post, we'll show you the different types of HTTP status code. HTTP response status codes indicate whether a specific HTTP request has been successfully completed. Responses are grouped in five classes: informational responses, successful responses, redirects, client errors, and servers errors. Status codes are defined by section 10 of RFC 2616.
Information responses
Successful responses
Redirection messages
Client error responses
Server error responses

If You Appreciate What We Do Here On Mimastech, You Should Consider:
Support us via PayPal Donation
Subscribe to our email newsletters.
Tell other sysadmins / friends about Us - Share and Like our posts and services
We are thankful for your never ending support.